Infographics
The 6 most commonly stolen items in pharmacies during the back-to-work/school period
With this free info poster, gain insight into the 6 most shoplifted products during the post-summer season, based on an in-depth survey of our valued clients and partners in 2023. It's essential reading to bolster the security of your pharmacy.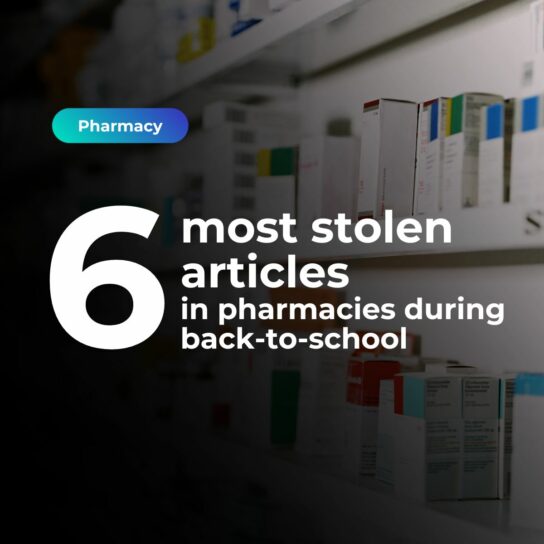 Are you familiar with the most shoplifted products during the back-to-work/school period?
Unfortunately, many product sections in your pharmacy are at risk from shoplifting. While the post-summer back-to-school period sees a rise in the cases of lice and viruses, it's also a particularly vulnerable time in terms of theft from your store's self-service aisles.
Find out from our clients what 6 items are most commonly stolen from pharmacies in September.