Infographics
The 6 most shoplifted supermarket items this autumn
In this free info poster, discover the 6 most stolen items during the post-summer period according to a study carried out among our clients and partners in 2023, and learn how to bolster security in your retail business.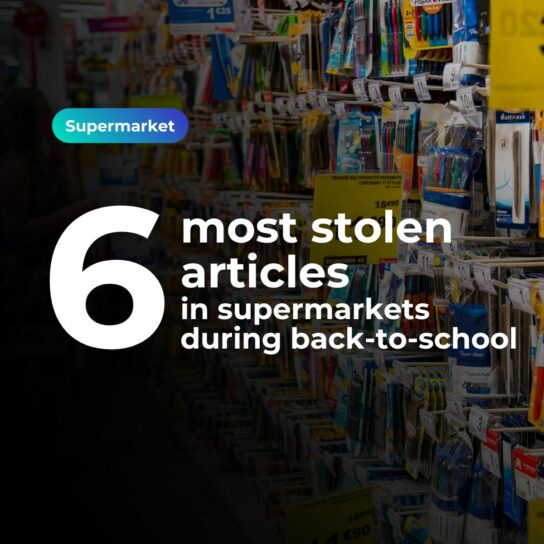 Do you know which products are most at risk from shoplifting this autumn?
Many of your supermarket aisles are prey to shoplifting.
The end of the holidays and the start of a new season means a new wardrobe. Children need to be kitted out for the new school year. Not surprising then that it's also one of the most popular times for shoplifters.
Find out what our clients say are the 6 most shoplifted items in supermarkets this autumn.