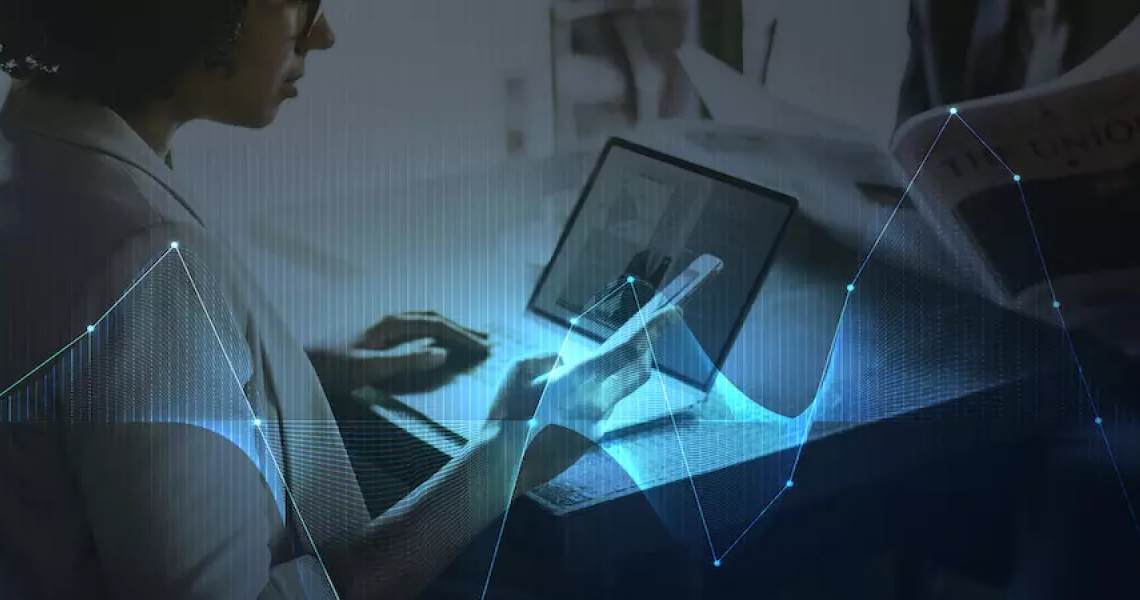 Theft is a seriously detrimental act for stores. Not only is it a dishonest act that undermines the trust between the store owner and his or her customers, but it can also seriously affect a company's bottom line.
In order to detect the extent of theft and to gauge its impact, we calculate it as part of the store's shrinkage. It enables you to calculate the real differences between the theoretical and practical stocks of the store.
Learn more about shoplifting
Definition of shrinkage
Shrinkage is the difference between the theoretical accounting inventory of a sales area and its actual inventory. In other words, it is the difference between the theoretical turnover of a company and its actual turnover.
The rate of shrinkage may vary depending on the sector, but it always represents a significant loss of revenue for a company.
Theft accounts for about 75% of the total shrinkage. It can come from customers or employees, and mostly involves products that are easy to access, especially those without anti-theft devices.
The consequences of shrinkage: Some statistics to better understand it
➢ Depending on the region and sales area, shrinkage can account for up to 3% of a company's annual turnover. This represents several billion euros per year across the retail industry. Department stores are the outlets most affected by this phenomenon.
➢ It is important to know that one out of two thefts is committed by a regular customer, i.e., a customer who visits your store often. It is therefore in your best interest to detect these thieves to prevent theft from becoming a recurring phenomenon in your store and causing you significant losses.
Shrinkage in the retail sector
It is in the retail sector that shrinkage is most prominent. It can represent up to 3% of a company's annual turnover and in such a situation, the implementation of a classic theft detection system (security agents, installation of a video surveillance system, security gates) is no longer sufficient.
However, it remains essential for retailers to reduce or even eradicate theft from their aisles to optimize their returns and remain profitable.
The main causes of shrinkage
Shoplifting
Shoplifting is when a customer of your store passes through the checkout without intending to pay for the items they have taken. To do this, the customer may conceal merchandise on their person, in a bag, a stroller, etc., change or exchange the price tags on products, and transfer merchandise from one container to another. The techniques of theft are infinite and sometimes unsuspected.
According to the National Retail Federation, shoplifting accounts for over 35% of a store's annual losses. This practice causes a major loss of profitability.
Employee theft
Employee theft occurs when a staff member steals products from the store with no intention of paying for them. Again, there are many possibilities here. The employee may help themselves before the products are put on the shelf, they may simply plan to pay for them later without actually doing so, or they may scan only a portion of their items, use invalid meal vouchers, misuse their discounts and there are many other unimaginable and innovative techniques.
This technique is second only to shoplifting and accounts for 30% of retail shrinkage. In other words, it's another obvious threat to a store's profitability.
Administrative errors
Administrative errors are errors that, although not malicious, affect the profitability of the store. They can be due to a variety of reasons such as ticketing errors, transaction errors, accounting errors resulting in products being sold at the wrong price.
Although these errors are not necessarily intentional, they are a significant source of loss for stores. Administrative errors can account for over 20% of shrink.
Fraud
Fraud is deception or malicious falsification for personal gain. It is a punishable act that can take many forms. It is a source of loss that often adds to others and increases the shrinkage of a store. There are 2 types of fraud that impact on store sales:
➢ Vendor fraud: this is for example theft by employees.
➢ Return fraud: this is where a product has been paid for with counterfeit money and is returned for a reimbursement, this can also involve counterfeit receipts to return merchandise.
Operational losses
Another element that can increase shrink, although not a significant source of loss, is operational loss. These are minor events that can happen randomly and without mal-intent.
For example, a customer may accidentally spill a product, or expired products may become unsaleable.
How to reduce shrinkage?
Contact us to discover how Veesion can help you reduce your shrinkage !
Continuous monitoring of stock
The shrinkage is the difference between the theoretical stock and the practical stock of the store. So by starting to monitor and control your stock on a regular basis, you can easily identify what is stolen. This allows you to detect the products that are mostly targeted by theft.
By doing inventory counts more regularly you deter your employees from stealing. It also makes it easier to identify patterns of loss when that loss is identified shortly after it occurs.
Install anti-theft surveillance and signage
Surveillance is an essential tool for the security of your store. It allows you to fight against theft of any kind.
The installation of cameras in the store, in addition to partially helping to dissuade customers, allows the sales area to be monitored from a distance. When customers know they are being watched, they tend to behave more honestly, and video surveillance has a dissuasive effect on theft.
Use anti-theft devices: security beacons
The installation of security gates that detect anti-theft devices at store's entrances and exits is an effective way to prevent checkout fraud or shoplifting that may not have been detected by cameras or security guards. The presence of anti-theft labels dissuades thieves from attacking the products concerned.
However, these portals do not ring if the RFID tag has been ripped off by the suspect or if the product is wrapped in aluminum.
Optimize the location of your products and the layout of your store
Optimizing the layout of your store to prevent theft is a simple solution that nevertheless shows benefits.
The presence of cameras and video surveillance in the store can only yield optimal results if the store is set up correctly. For example, it is important to avoid products cluttering the camera field. It is also important to avoid blind spots where customers can put themselves in order not to be detected by the surveillance cameras. Discover why you should automate your video surveillance system.
Monitor your hiring practices and training
Hiring and training go a long way in reducing shrinkage, whether it is by reducing administrative errors or theft directly.
First, hiring should allow you to select reliable and honest people who will not let you down.
This is followed by the training period which, if well implemented and followed by a follow-up of the employee in their work environment, should prevent him or her from making mistakes in their tasks. The training also allows you to inform and alert your employees on suspicious behaviors that could be considered as theft (customer in a hurry, not looking in the eyes).
Build a culture of integrity and teamwork
A good work environment, consideration and gratitude promotes professional growth and makes your employees care about their work and the people around them. It also results in low turnover and long-term employees, which contributes to lower theft.
Veesion: Investing in prevention
As you can see, shrinkage is a major loss of profit for retailers. It is therefore in your interest to reduce it as much as possible. Although the above tips will certainly be helpful, they won't stop all thieves. However, there are more effective solutions and we now offer you a solution to drastically reduce your shrinkage. We are a Parisian Tech company created in 2018 and we have developed a gesture recognition technology that can detect theft automatically and in real time! Our software is based on the latest advances in Deep Learning to detect theft in physical retailers of all sectors, all from their existing video surveillance cameras.